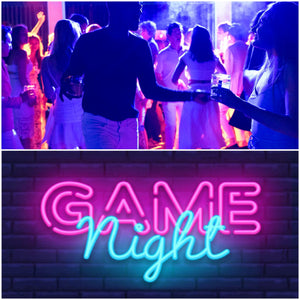 TCG FUNDRAISER EVENTS
TCG Fundraiser Overview and Details
We are raising funds to host our annual field day event which will be held next year and let me tell you that Field day is more than just a day at the park with food, fun, games and amenities like massages and therapeutics. It's a memorable escapade where we teach and learn how to better work with each other, how to serve each other for a good cause and how to work as a team and include our children in such an important process. One of the best parts is that its absolutely free to attend field day and all you have to do is show up.  We did great last November and almost raised half of the money to cover last years field day expenses. We hope to fully fund this coming years field day expenses which is why we are hosting 3 prior fundraiser events to raise money for the 4th free main event which is field day. We count on people like you to help make this happen so come have some fun and help make memories that will last a lifetime.
Game night event  12/19/20 7:00 to 9:30 pm
Join us after painting with a twists for a game night full of fun where we will be playing games like headband bowling, ping pong shaker, musical chairs and much more. Here you will have a chance to win $75 for 1st place as well as prizes for 2nd and 3rd place.
What's included
Appetizers such as chips and dip, stuffed mushrooms and desserts.
Soft drinks such as water, soda and juices
Party For A Cause Event date soon to be announced 
Here is the party event prior to the field day main event and if you attended last year you know that we can party for a cause. This year is similar to last year with a few twists to keep it interesting. So without further ado here is the itinerary.
        What's Included
Appetizers such as chips and dip, finger foods and desserts.
Soft drinks such as water, soda and juices.
main course dinner option of chicken fettuccini or a beyond quarter pound cheese burger and coleslaw (both entrees  come with salad and dessert)
Bonus
A free Invitation to TCG field day event on where we give facials, body sculpting, mini face lifts, food, fun, entertainment and so more.
What To Bring
Good vibes and a smile 🙂
BYOB, Liquor and or wine
Once fundraiser tickets are purchased we will email you with the address. See you soon
(notes) even though the food options are meatless we strive to give you great tasting alternatives